An Introduction to the Right to Monetize (RTM)
Without Internet users, consuming on line services and applications, the digital economy would not exist. Its expansion and diversification would not flourish. Each one single "click & touch" made by an Internet user over web or mobile (including when someone is not consuming stricto-sensu a service on line, meaning he/she is not buying a good or a service for which he/she pays by mean of a payment instrument), is what makes the Internet a dynamic and growing ecosystem of technologies, services, products and new business models...
ErnieApp is a Privacy Knowledge Manager (PKM).
A PKM empowers You to control how internet companies monetize your data based on the "consent" you provided them (the sharing permission you agreed to). User consent is usually collected upon sign-in to a digital service and at other times but users often underestimate what consent means. For digital companies your consent means a granted right to make a business with your data.
So with Ernieapp you can learn that your consent is important and that you have a right to change it, anytime you want (from Yes to No). Your decision to let a company use your personal data is so yours that you can also delete your personal data or request to be excluded from targeting advertisement and companies will have to accept it. So you are powerful!
You can claim a fairer treatment from companies and just by managing your consent.
ErnieApp gives you this opportunity.
To manage dynamically your consent in exchange for good behavior from digital companies.
Click here to watch the video showing you how ErnieApp works
( English / French / German / Italian)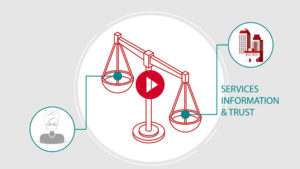 Subscribe to the News, Insights and Releases.
The chances to make an impact derive from
the right of each one of us to make choices
Ernie is powering up our choices
With just a click you can initiate a
revolution

.
Facts and News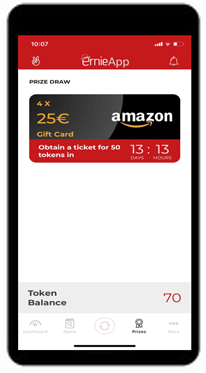 2 days ago | Highlights
ErnieApp Ltd | Your Privacy Knowledge Manager August 2022 Change to our Reward policy Dear ErnieApp user, This article is to notify you of some important changes to ErnieApp tokens'-based Reward scheme, starting from Oct. 1st 2022. The changes are concurrent to app v. 4.0 release, planned for mid Oct. 2022. It's important that […]
Jobs & Internships
Come help us making the internet a better place to connect to
We keep looking for talented System Engineers, Networking and Mobile Engineers along with Web and Mobile Software Developers. We are also looking for Sales, Marketing and Ecosystem Development Managers; Data Analysts, Technical Project Managers.
ErnieApp Limited
Registered Address
88 Harcourt Street,
Dublin 2, D02 DK18, Ireland
Tax ID: IE-3449986LH
Contact us: contact@erniepkm.com
Contact Us
Please fill the form